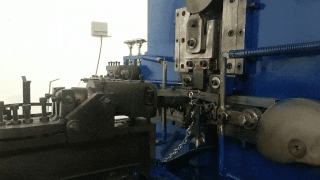 Custom Steel Iron Chain Making Machine | XINSHENG MACHINERY
Xinsheng Hardware Machinery Factory is a professional manufacturer of chain making machines. If you want to produce all kinds of metal chains and need chain production equipment, please contact us and we will provide you with professional advice.
Fully automatic and easy-to-operate chain making machine | Xinsheng machinery
Do you know how iron chains are made? The actual production process of iron chain automation, this equipment really surprised me, the high-tech machinery is too powerful!